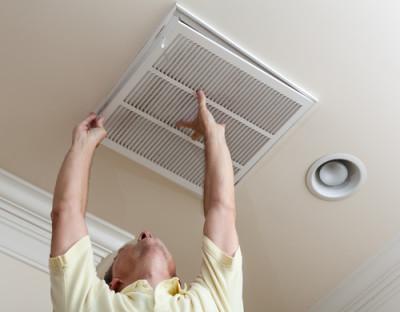 Although air conditioners in our region don't work as hard as those in homes at lower elevations, they're still vulnerable to some of the common AC problems experienced elsewhere. Many of these situations are attributable to the lack of maintenance and problems associated with installation.
Low refrigerant levels – The refrigerant for cooling systems is enclosed in copper coils that don't normally leak. However, if dust and dirt accumulate on them, they can corrode and start to leak. Low refrigerant drives up energy consumption and can hasten the breakdown of the cooling system's compressor, its most expensive part.Since the refrigerant in central systems is added at your home, the amount the installation team puts inside the system could also be off, resulting in diminished performance.
Inadequate maintenance – Running an air conditioner with a dirty air filter, regardless of type, will cause a number of problems—from increased energy use to premature part failure. The filter keeps all the parts clean. A clogged filter also makes the system run longer, since the air flowing through the air handler drops, increasing wear.Central cooling systems also need professional annual maintenance to run most efficiently and durably. HVAC technicians service all the components and bring them back to factory specifications as much as possible, including an inspection of the drainpipe that carries the condensation that air conditioners cause. Improper drainage can cause water damage to areas around your air handler, and even prevent the system from running.
Electric part failure – Unless the HVAC contractor who installed your system carefully conducted a thorough load calculation, it could be too large. This causes common air conditioner problems like excessive indoor humidity and early part failure. The system runs in shorter cycles, leaving humidity behind, increasing energy usage and stressing the parts. The amount of electricity it uses is far greater at start-up than during its mid-cycle. This stresses its electrical components, along with the compressor.
If you've experienced any of these common AC problems, contact Avery Heating & Air. We've provided NATE-certified HVAC services for North Carolina homeowners since 1971.